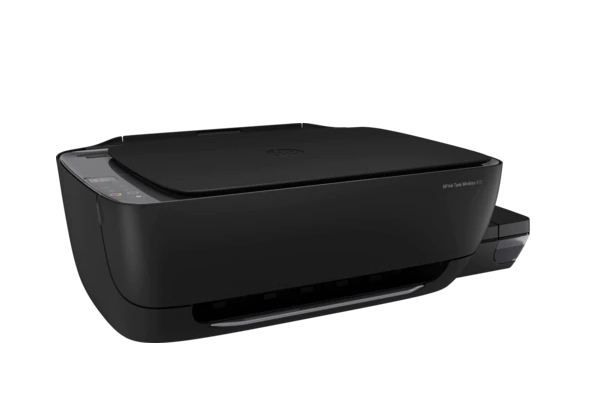 INTRODUCTION
With the Ink Tank 410 HP Wireless 3 in 1 printer, you will never have to go and wait in long ques at printing shops. Compact in size and minimalist in design, the machine can easily fit anywhere without cluttering the space.
CONNECTIVITY
The machine comes with wireless support, a 7--segment and icon LCD. It has a processing speed of 360 MHz with integrated memory. The wireless capability and USB 2.0 port make the printer suitable for all kinds of devices, including your tablets and mobile phones.
SPECIFICATION
The printer uses HP Thermal Inkjet that gives you high quality coloured and monochrome prints, of up to 4800 dpi x 1200 dpi and 1200 dpi x 1200 dpi, respectively. It has three cartridges that are easy to replace and refill without causing any sort of mess.
PRINTING CAPABILITY
The printer can print multiple sizes and types of paper with ease and even supports borderless printing. The flatbed scanner can scan a maximum of 216 mm x 297 mm with 24 bit depth and 1200 dpi x 1200 dpi of optical resolution. The scanner takes minimum time for scanning of about 21 seconds for both coloured and black and white scans. The HP Ink Tank 410 comes with an efficient copier as well. It can make nine copies at a time. For both coloured and black and white, the copier gives 600 dpi x 300 dpi resolutions.
The HP Ink Tank 410 measures 525 mm x 310 mm x 158 mm and weighs about 4.67 kilos. The machine supports Wi-Fi making it compatible with almost all kinds of handheld and computer devices.
FOR PURCHASES
The best dealer of the printer and best deal provider in Pakistan, purchase HP Printers from https://www.paklap.pk/accessories/printers/hp.html the best deals and prices with 100% satisfactory.