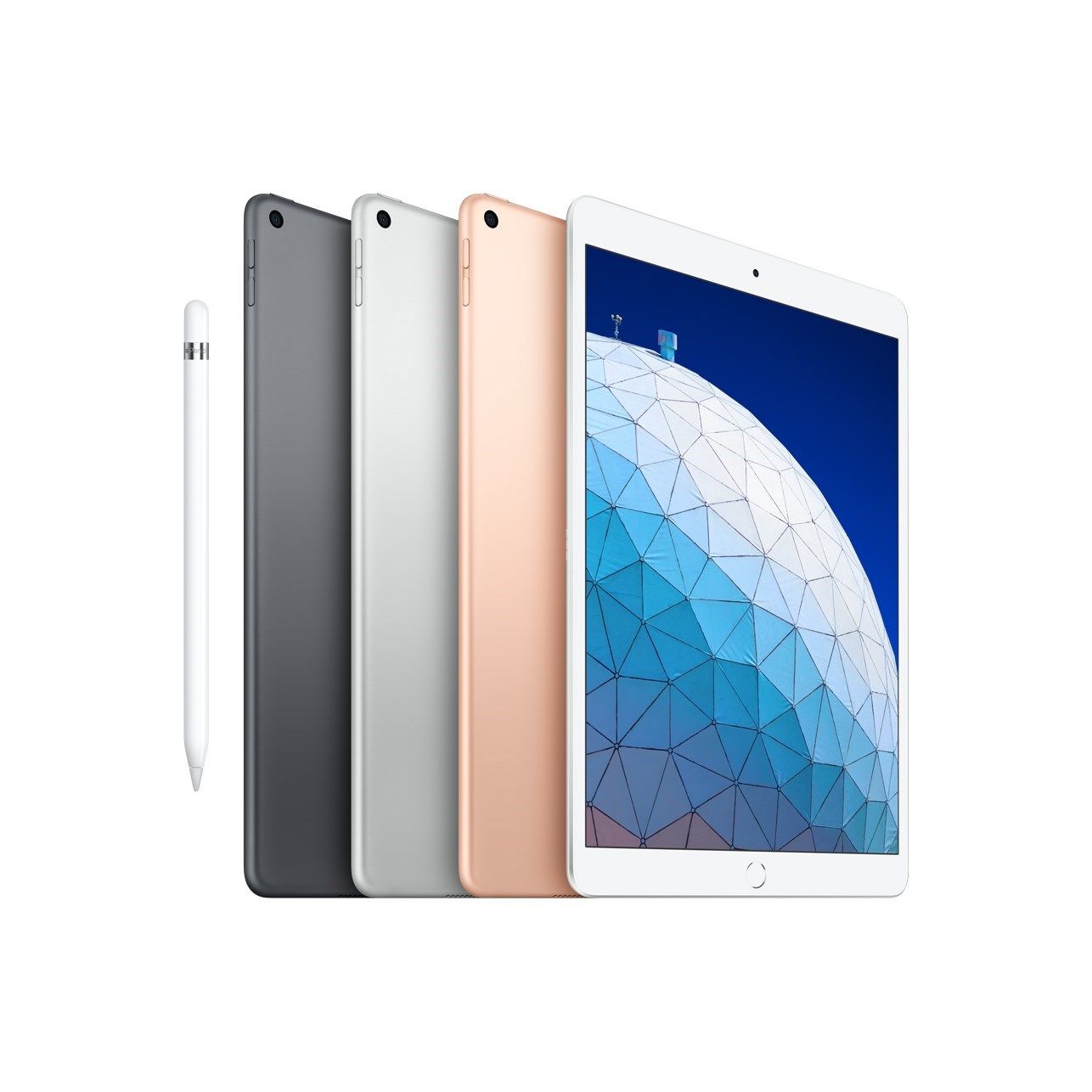 INTRODUCTION
The tablet has the A12 bionic chip with 64 bit architecture. The A12 bionic chip is found in some of the latest iPhones, and gives you amazing processing speed for years.
CAMERA
The iPad comes with two cameras, obviously. The front camera is 7 MP which is produces high definition and great quality selfies that appear as taken from a professional camera. The camera allows you to make video calls of 1080 pixels, making you and the things around you appear high definition. It also has Retina Flash option, auto HDR for photos and videos, burst mode, exposure control, and wide colour capture options for your photos. Furthermore, you can also set a timer for your selfies in order to really get the best side of you and your friends.
The back camera uses five element lens, and has an aperture of 2.4. IT comes with multiple features such as backside illumination, live photos, auto focus, panorama (up to 43 MP), burst mode, exposure control, manual focus, auto-image stabilization and timer mode. There is also an option of HDR for photos, and wide colour capture for photos and live photos as well as photo geotagging. Thus you need not to carry your DSLR everywhere you go as long as your iPad Air is with you.
The video recording offered by the back camera is HD with 1080 pixels. You can record slo-mo videos with a frame rate of 120 fps. You can zoom 3x and also geo tag the videos. You can also create time-lapse videos with stabilization with the iPad Air.
There is an Apple smart Connector on the left side of the tablet that lets you connect the Apple's Smart keyboard. Although you can use a keyboard via Bluetooth, but for many, physically attached keyboard sometimes does make a difference. The Apple iPad Air also supports the Apple Stylus or commonly known as the Apple Pencil. There is a lightning port present in the iPad that you can use to charge the Pencil.

CONNECTIVITY
The system has two strong stereo speakers present on the bottom of the system that give you epic quality audio. The inbuilt microphone is more than just satisfactory which you can use to face time friends, record videos or voice notes etc. The tablet allows for wireless connectivity with Bluetooth 5.0 technology and 802.11 a/b/g/n/ac Wi-Fi. This allows you to establish connections even if you are far away from the connecting device, or the Wi-Fi router.
It also comes with a digital compass and iBeacon micro-location which keeps you aware of where you are and keeps you from getting lost. The tablet supports nano-SIM and eSIM, which makes obvious that you can also access the internet through ceular data. With the touch- ID you can eliminate the hassle of long passcodes, or unlock patterns, and access your tablet in a jiffy. Siri is available in multiple languages including Turkish, Russian, French and Dutch, among various others.

BATTERY LIFE - SIZE- WEIGHT
The Apple iPad air measures 6.1 mm in size and weighs less than a kilo: 1lb or 456 grams. The iPad Air can charge fast as well, giving you 8 percent of battery in 90 minutes. Coupled with some of the most modern technology the Apple iPad Air is without a doubt a game changer with its light weight, great chip and HD camera.
FOR PURCHASES
Visit the best and amazing and the latest IPAD at the best selling website https://www.paklap.pk/apple-products/apple-ipad.html at Paklap, your best purchasing site.