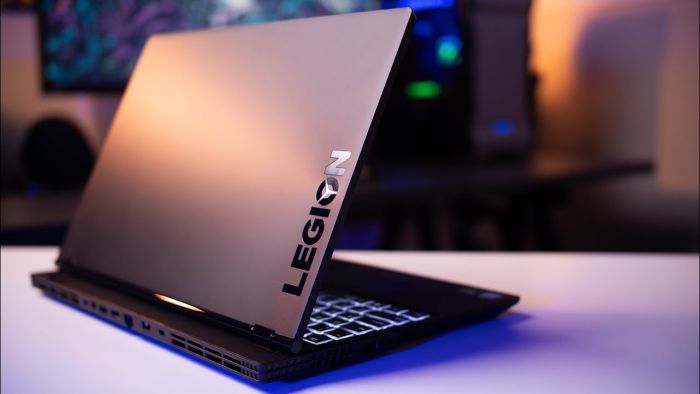 INTRODUCTION
The gaming notebook uses the Nvidia GeForce GTX 1050 Ti with 4 Gb of VRAM. The GPU is suitable for ultra-budget PCs thanks to its lower power consumption. The GPU uses an efficient Pascal architecture and has high boost spindle speed of 1,455 MHz. The little fan and heatsink keeps it cooled. The Nvidia GeForce GTC 1050 Ti gives you great eSports performance and easily supports AAA games at medium settings.

PROCESSOR SPECS
The notebook uses the Intel Core i7 8750 Hexa-Core processor, with 12 threads and 9 MB. The processor uses the Turbo Boost feature that takes it speed from 2.2 GHz to 4.1 GHz. The laptop can handle any challenging task you might want to give it. The 8GB DDR4 2666 MHz RAM is upgradable up to 32 GB, and has one TB HDD Hard drive with an optional SSD. The hard drive runs at the frequency of 7200 rounds per minute. The laptop can smoothly assess and execute multiple tasks including running 16 Google Chrome tabs, Youtube videos at High Definition, and playing games in the foreground.

DISPLAY
The laptop has a 15.6 inch screen. The display is crisp and quite colourful that signifies every hue and shade on the colour screen without missing any detail. The panel can reach an impressive 300 nits of brightness scoring better than many of its contemporary competition. Lenovo Legion Y530 features the full sized island style keyboard. Comfortable to press, the keys are quiet and soft with a tactile feel of the traditional gaming laptop. The numeric pad has been place above the arrow keys. It has a key travel of about 2 mm and requires an actuation force of 63 grams. The touchpad present below it is precise and responsive.
It comes with support for multi finger touch as well. The surface of the touchpad is smooth that lets your finger glide effortlessly. The two mouse buttons are present at the lower side of the touch pad. The FHD screen supports a resolution of 1920 x 1080 pixels with the IPS display that gives extreme viewing angles of up to 75 degrees. The laptop comes with dual Harman-tuned speakers present on the bottom. They produce good quality sound especially while playing video games you get extra crisp and clear audio.

CONNECTIVITY
The system comes with a wide array of connectivity options including three USB 3.1 Type-A ports, one USB 3.1 Type C port, an HDMI 2.0 slot, an RJ 45 port, one Kensington lock and a 3.5 mm audio combination jack. For efficient and fast speed wireless connectivity the laptop comes with 802 x 11 ac Wi-Fi and Bluetooth combo. The Lenovo Legion Y530 measures 14.4 in x 10.2 in x 0.95 in (W x H x D) and weighs about 5.2 pounds making it a compact yet a bit hefty.

CAMERA AND MICROPHONE
For communicating with your gaming partners during intense times, the Lenovo Legion Y530 comes with a High Definition Webcam and an integrated microphone best suited for making skype calls, attending virtual meetings and even capturing selfies. For cooling purposes, two dedicated fans that are present in the bottom of the system that do a satisfactory ob. The separated fans prevent overheating even after running the system continuously for 30 minutes with 1080 pixels video.

BATTERY LIFE
Battery life on the system is really impressive. It gives you a time of about 5 hours with a single charge with continuous use. If you are looking for a simple and sophisticated looking laptop, the Y350 is an impressive gaming notebook that gives you impressive battery life, an efficient processor, remarkable Graphics Processing Unit card, and notable memory. The system features powerful features in a budget friendly range.

PURCHASES
For the best rates and best quality in Lenovo Gaming Laptops, visit our store Paklap https://www.paklap.pk/laptops-prices/lenovo-laptops/lenovo-y-series.html for purchasing best GAMING SERIES in LENOVO BRAND.