Transcend JetDrive Go 300 Lightning USB
Transcend JetDrive Go 300 Lightning USB 32GB / 64GB / 128GB For Apple Users (Menu Inside)
JetDrive™ Go 300
Running out of storage space on your iPhone® or iPad®? Transcend's JetDrive™ Go 300 Lightning/USB 3.1 flash drive is designed to expand your iPhone, iPad or iPod® storage by up to 128GB. With the exclusive JetDrive Go App, you can effortlessly explore, move, back up and manage photos and videos between the JetDrive Go 300 and your iOS device.
A flash drive for iPhone, iPad and iPod.
Have you ever seen a "Cannot Take Photos" message pop up on the display whilst trying to save photos and videos? The JetDrive Go 300 provides your iOS device with up to 128GB of additional storage, so you can focus on capturing unforgettable moments without worrying about running out of space.
Easy file transfer.
Exclusively designed for the JetDrive Go 300, the JetDrive Go App features an intuitive interface that allows you to quickly browse, move and copy your photos and videos between Camera Roll and the JetDrive Go 300 in a few taps.
One-touch backup.
Running out of space on your iOS device? Backing up files with the JetDrive Go 300 and the JetDrive Go App is easy and intuitive. The App Features a Backup function that can move all of you photos and videos from your iOS device to your JetDrive Go 300 with a single tap.
Record and save
Aside from just transferring and backing up files, the JetDrive Go App is also equipped with a snapshot function which allows not only photos and videos, but also audio recordings to be saved directly to the JetDrive Go 300 flash drive right after being recorded. Don't let any fantastic moment slip through your fingers because your iPhone runs out of space. Shoot with the JetDrive Go 300 plugged in!
A new way to share files without limitations.
Other than the Airdrop function, the JetDrive Go 300 is an alternative way to share files with friends when there is no Wi-Fi connection or among different platform devices. Move files including documents to the JetDrive Go 300. Give it to your friends, so they can browse photos on their own laptop, or copy large files without having to connect to the Internet.
Work on-the-go.
Designed for business users, the JetDrive Go 300 supports a variety of file formats including Microsoft Office, Apple iWork and Adobe PDF files, making it an easy way to view and download your important documents directly from browsers and cloud storage.
Endless entertainments on your iPhone, iPad and iPod.
With up to 128GB storage space topped up on your iPhone, iPad or iPod, you can pre-load your favorite movies, TV dramas and music files to the JetDrive Go 300. Then, play them through the JetDrive Go App. Enjoy your show time in the palm of your hands!
Please note that Apple does not allow iTunes DRM audio & video files to be played on external apps.
Dual connectors, double convenience.
The JetDrive Go 300 combines a Lightning connector and a regular USB 3.1 (Gen 1) into a flash drive*, providing you an ultra-convenient way to back up and transfer files among iOS devices, Mac computers, PCs and laptops.
Extended Lightning connector design for easy plug-in.
The JetDrive Go 300 features an attractive high-quality metallic body that matches your iOS device. The extended Lightning connector is also designed to be compatible with most protective bumpers and cases.
USB 3.1 Gen 1 Interface: unparalleled transfer speeds
Equipped with SuperSpeed USB 3.1 (Gen 1) interface, the JetDrive Go 300 has incredible transfer speeds of up to 100MB/s, allowing you to transfer an entire 4GB HD movie in only 40 seconds.
Password protection.
To prevent unauthorized users from accessing to your JetDrive Go 300, the JetDrive Go App provides a password protection feature to secure sensitive data stored on the flash drive. You can either enter the 4-digit combination or use Touch ID* to unlock the JetDrive Go 300.
Note:
1. Be sure to remember your password. If you forgot the combination, you can only format your JetDrive Go flash drive to factory settings via Transcend's JetDrive Toolbox with all the data being erased.
2. Your Apple device should support Touch ID to use this function to unlock the JetDrive Go flash drive.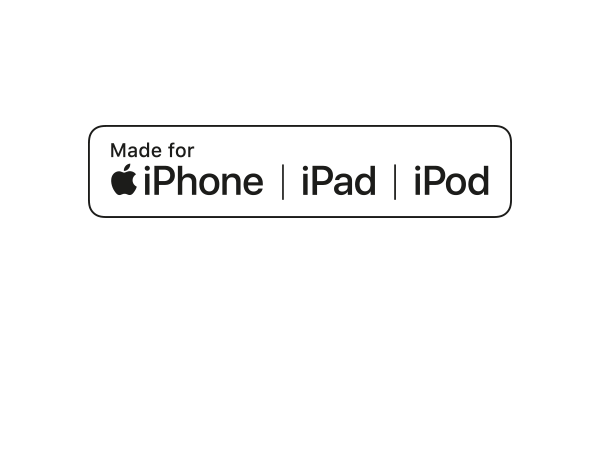 Appearance

Dimensions (Max.)

56.5 mm x 20 mm x 7.8 mm (2.22" x 0.79" x 0.31")

Weight (Max.)

8 g (0.28 oz)

Color

Interface

USB Type

Connection Interface

Storage

Capacity

Operating Environment

Operating Temperature
0°C (32°F) ~ 70°C (158°F)
Operating Voltage

3.3V±5% (Lightning)
5V±5% (USB 3.1 Gen 1)

Note

The USB connectors cannot be used at the same time.

Performance

Maximum Performance

20 MB/s (Lightning)
100 MB/s (USB 3.1 Gen 1)

Note

Speed may vary due to host hardware, software, usage, and storage capacity.

Format

File System

Note

How to format your JDG? Please click here.

Warranty

Certificate

Warranty

Two-year Limited Warranty

Warranty Policy

Please click here for more information about the Transcend Warranty Policy.

System Requirement

Operating System

Microsoft Windows 7
Microsoft Windows 8
Microsoft Windows 10
Mac OS 9.0 or later
Linux Kernel 2.4.2 or later

Compatibility

Supported Device

iPhone X

/

iPhone 8 Plus

/

iPhone 8

/

iPhone 7 Plus

/

iPhone 7

/

iPhone SE

/

iPhone 6s Plus

/

iPhone 6s

/

iPhone 6 Plus

/

iPhone 6

/

iPhone 5s

/

iPhone 5c

/

iPhone 5

/

iPad (4th generation)

/

iPad Pro

/

iPad Air 2

/

iPad Air

/

iPad mini 4

/

iPad mini 3

/

iPad mini 2

/

iPad mini

/

iPod touch (5th generation)

/

iPod touch (6th generation)