Apple Macbook Pro 16 MRW23 - Apple M3 Pro Chip 12-Core CPU 18-Core GPU 36GB 512GB SSD 16" Liquid Retina XDR Screen Display Backlit Magic KB Touch ID & Force Touch TrackPad (Space Black, 2023)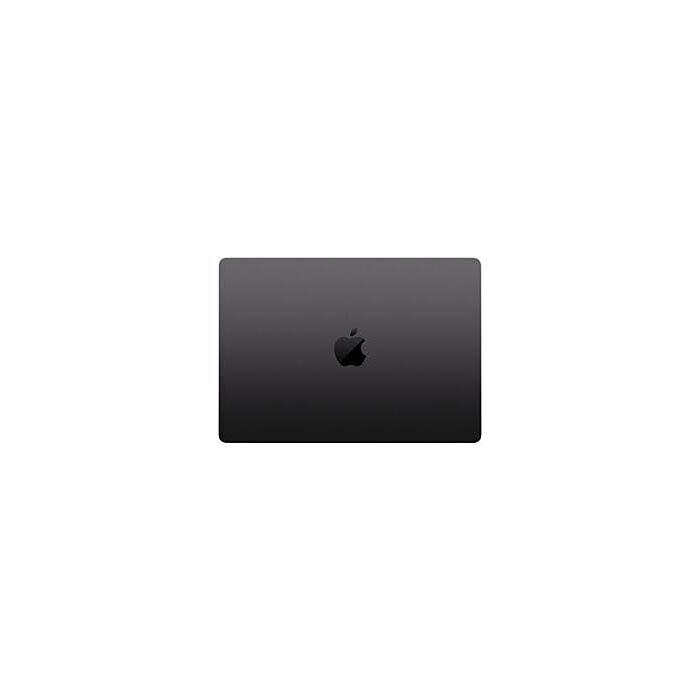 Specifications

| | |
| --- | --- |
| Brand | Apple |
| Processor Type | Apple M3 Pro Chip |
| Processor Speed | 12-core CPU, 18-core GPU & 16-core Neural Engine |
| Installed RAM | 36GB |
| Type of memory | 36GB Unified Memory |
| Hard drive size | 512GB |
| Hard drive speed | 512GB Solid State Drive |
| Optical Drive | - |
| Type of optical drive | - |
| SSD | 512 GB SSD |
| Type of harddrive | 512GB Solid State Drive |
| Dedicated graphics | Apple M3 Pro Chip |
| Graphics memory | 18-core GPU |
| Type of graphics memory | Apple M3 Pro Chip |
| Switchable graphics | No |
| Graphics processor | Apple M3 Pro Chip |
| Backlight | Yes |
| Screen size | 16.2-inch (diagonal) Liquid Retina XDR display;1 3024-by-1964 native resolution at 254 pixels per inch |
| Screen surface | 16.2-inch (diagonal) Liquid Retina XDR display;1 3024-by-1964 native resolution at 254 pixels per inch |
| Screen resolution | 3024-by-1964 |
| Touchscreen | No |
| Color | Black |
| Weight | 3.5 pounds (1.61 kg)7 |
| Fingerprint Reader | No |
| Numeric keyboard | No |
| Backlit keyboard | Yes |
| Bluetooth | Yes |
| LAN | No |
| Speed | - |
| Wireless/Wifi | Yes |
| Type | Wi-Fi 6E (802.11ax)6 |
| Condition | New |
| USB | Two Thunderbolt / USB 4 ports with support for: |
| HDMI | No |
| Camera | 1080p FaceTime HD camera |
| Operating system (Primary) | MAC OS |
| Manual | https://www.apple.com/macbook-pro/specs/ |
| Product page | https://www.apple.com/macbook-pro/specs/ |
| Warranty | International |
Apple MacBook Pro 16 MRW23 with M3 Pro Chip Space Black in Pakistan
The MacBook Pro 16 MRW23 is one of the best displays of Apple's commitment to innovation and performance. This laptop has raised the standard for professional computing, and its unveiling was highly anticipated. Within the MacBook Pro lineup, the MRW23 is a powerful machine with powerful hardware, cutting-edge features, and an aesthetically pleasing, straightforward design. With its unified M3 Pro chip, it can potentially meet any kind of need. Everything, from CPU to GPU, can significantly improve the value of your daily tasks.
Design
The Apple MRW23 carries Apple's legacy of sophisticated design. The space black finish on the aluminum chassis adds a touch of luxury and elegance. It's a portable powerhouse that looks as good as it works, thanks to its slim design.
Every element of the design, from the perfectly machined edges to the strategically placed ports, demonstrates attention to detail. Apple has not sacrificed build quality in order to fit an amazing number of features into a reasonably sized machine. The laptop has a robust feel and weighs around 1.6 kg, so whether you are a regular traveler or need a machine for office use, you can easily handle it anywhere.
M3 Pro Chip
The latest member of Apple's custom silicon lineup is the M3 Pro chip, which is installed in the MacBook MRW23. This chip offers amazing levels of efficiency and performance that guarantee a responsive and smooth experience for demanding and creative professionals who need to work on resource-intensive tasks. With a 12-core CPU, you can expect blazing-fast speed, so speedy execution of tasks can also help you improve productivity.
The 16-core neural engine of the M3 Pro chip improves machine learning capabilities, allowing for quicker and more precise calculations. This improves system performance for casual activities along with tasks like 3D modeling and video rendering. This chip is surely a significant advancement that has cemented Apple's standing as a leader in processor technology.
RAM and Storage
For professional work, the memory and storage options of this MacBook Pro model are perfect. Multitasking becomes easy when configurations offer up to 36 GB RAM. With its large RAM capacity, you can easily handle tasks like editing high-definition videos and working on high-end applications.
This model also offers great storage capacity. With 512 GB SSD, users have lots of space for their project files, apps, and media files. The SSD improves the overall responsiveness of the laptop in addition to offering lightning-fast read and write speeds. For professionals handling resource-intensive workflows, the SSD and higher RAM are excellent options.
Display
This M3 MacBook Pro has a breathtaking 16.2-inch Retina display, which is its main attraction. Crisp and detailed images are displayed on the screen thanks to its 3024 by 1964 pixel resolution. Creators who create video content require accuracy in their work will find the wide color gamut to be delightful because it guarantees bright and accurate colors.
To have a more natural viewing experience, True Tone technology modifies the display's color temperature automatically according to the lighting surrounding it. When it comes to clarity and color accuracy, the display raises the bar for anything from photo editing to video watching to normal document work.
Graphics
For professionals involved in web designing, video editing, and 3D rendering, graphics performance is crucial. The 18-core GPU of the M3 Pro Chip offers potent graphics options. Even for the most complex graphical tasks, this GPU ensures flawless rendering and playback.
Because of the incorporation of the high tensor cores and core speed, the GPU can handle graphics-intensive games and applications easily, which makes this model a productivity workhorse.
Keyboard and Trackpad
Apple has responded to user concerns regarding keyboards by including the Magic Keyboard in this model. The scissor mechanism reduces key travel and improves key stability for a more pleasing typing experience. Long working sessions are enjoyable as you will not hear any noise while typing.
One of the greatest trackpads is still the Force Touch trackpad. In terms of user experience, accuracy, and responsiveness, full marks go to this trackpad in every aspect. Its seamless control allows you to execute tasks efficiently, which reduces your effort.
Other Specs
Apart from the basic features, this MacBook Pro 16 is equipped with an array of additional specifications that further enhance its overall usability. Immersion-level audio is produced by the force-canceling woofers in the sound system, which makes multimedia and content consumption more fun for you.
Bluetooth is enabled, so you can use it for data transfer with a wide range of peripherals. In addition, Wi-Fi 6E allows for faster wireless networking, which further equips the laptop to meet the demands of different types of workloads.
The exceptional battery life guarantees 15 hours or more of continuous use on a single charge, though this can vary based on usage.
Ultimately, it would be accurate to state that the MacBook Pro MRW23 is a revolutionary product for the computing industry. Its exceptional display, powerful components, and sophisticated design set it apart as a special choice for professionals from all fields. This laptop can effortlessly handle even the most demanding tasks thanks to its strong M3 Pro chip, lots of memory options, and excellent graphics. You should put your money into this model right away if you don't mind paying a higher price.
Buy Apple MacBook Pro 16 MRW23 in Pakistan
For many years, Paklap has catered to a broad spectrum of computing market audiences. We differentiate ourselves in the local market with our dedication to quality and outstanding customer service. You can check our extensive collection of laptops and MacBooks by visiting our online store.
Please call us at 0304-111-3005 with any inquiries. Our team will assist you in choosing the right product according to your budget and requirements and will provide you with valuable suggestions.
Brand New Apple MacBook Pro 16 MRW23 M3 Pro Chip 12 Core CPU & 18 Core GPU with 36GB RAM & 512GB SSD Space Black Color 2023 Model Latest Price in Pakistan is Rs. 1,009,900. Paklap offers Free Cash on Delivery Services in Lahore, Karachi & Islamabad.