Sapphire Radeon PULSE RX 570 8GB - 256BIT GDDR5 Graphic Card (11266-36-20G)
Mfr Part Number: 11266-36-20G
Chipset: AMD Radeon RX 570
Boost Engine Clock: 1284 MHz
Video Memory: 8GB GDDR5
Memory Clock: 1750 MHz, 7000 MHz Effective
Memory Interface: 256-bit
Bus: PCI-Express 3.0
Details
For gamers on a marginally littler spending plan, the SAPPHIRE Pulse Radeon RX 570 is the card to pick for smooth 1080p gaming in high points of interest @ 60 FPS. This model is controlled by 2048 GCN stream processors that keep running at a 1284 MHz support clock. The card is cooled utilizing the calm Dual-X two-fan arrangement, with a simple fan swap Quick Connect framework set up also.
NITRO Quick Connect
SAPPHIRE's Quick Connect System provides a quick and easy solution. If there's a fan issue detected, the user doesn't need to return the entire card – SAPPHIRE's partners will send out a replacement fan directly to the customer or the retailer. Please contact your place of purchase to request a fan replacement. SAPPHIRE's channel partner will arrange the ideal solution for you to receive your replacement fan.

Dual-X Cooling
SAPPHIRE's acclaimed Dual-X Cooling is powered by two massive yet silent fans and state-of-the-art radiator design. The new form of our 95mm blades means greater airflow and superior heatsink coverage at lower noise compared to standard cooling designs.
These feature dual ball bearing fans, which have an 85% longer lifespan than sleeve bearings in our tests.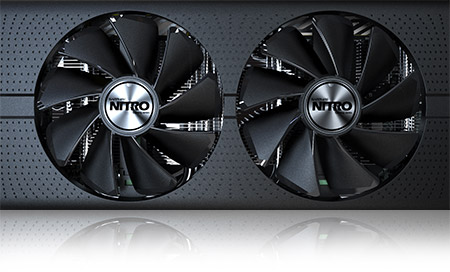 Frame Rate Target Control
Frame Rate Target Control (FRTC) enables users to set a target maximum frame rate when playing an application in full-screen mode; the benefit being that FRTC can reduce GPU power consumption (great for games running at frame rates much higher than the display refresh rate) and therefore reduce heat generation and fan speeds/noise on the graphics card.
Frame Rate Target Control caps performance not only in 3D rendered in-game scenes, but also in splash screens, loading screens and menus, where frame rates can often run needlessly into the hundreds of FPS. Users might wish to set a very high cap just to limit wasteful FPS like that seen in menus and such, while still taking advantage of the responsiveness given by FPS well beyond 60.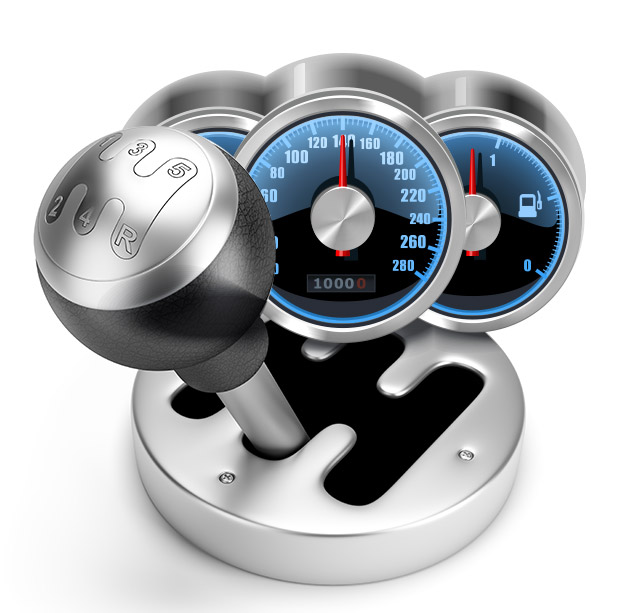 AMD Freesync innovation
No stammering. No tearing. Simply gaming.
AMD FreeSync™ innovation permits a good designs card and screen to progressively change outline rates for the ideal show quality without tearing or study.
Industry-Standard Displayport
Freesync utilizes industry-standard DisplayPort Adaptive-Sync Eliminates screen tearing without all the typical slack and idleness
Synchronizes the invigorate rate of a good screen to the casing rate of your substance, anyway much it changes
Screen accomplices are approving with drivers from AMD now.
HDR Ready
High Dynamic Range (HDR) is a state-of-the-art technology for gamers and cinephiles that care deeply about the display quality of their TV or monitor. Modelled after the acuity of human vision, HDR vastly expands the range of colours and contrast ratios that can be shown by compatible displays. HDR-ready games and movies played on an HDR display appear strikingly sharp, colourful, and vivid, with enhanced contrast and sophisticated nuance compared to even the most stunning SDR content.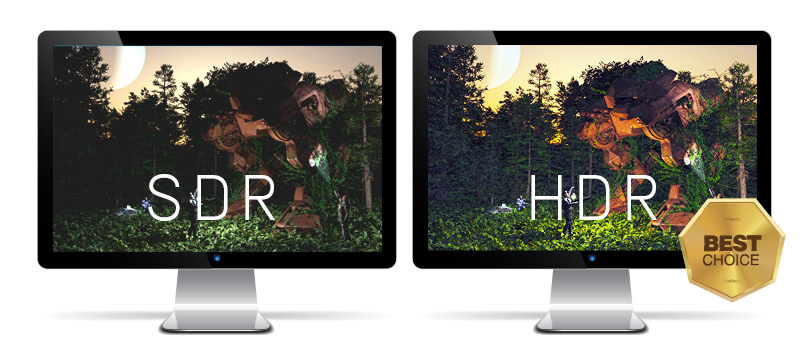 More Information
More Information

| | |
| --- | --- |
| Chipset | AMD Radeon |
| Digital Max Resolution | 5120 x 2880 |
| Memory | 8 GB |
| Memory Bus | 256-Bit |
| Memory Type | DDR 5 |
| Core Clock | 1284 MHz, |
| Shader Clock | 1750 MHz, |
| Memory Clock | 1750 MHz, 7000 MHz Effective |
| DirectX | 12 |
| OpenGL | OpenGL®4.5 |
| Card Bus | PCI Express 3.0 |
| DVI | 1 x DVI |
| HDMI | HDMI x 2 |
| VGA / D-Sub | DisplayPort x 2 |
| Power Requirement | 180W |
| Manufacturer Website | http://www.sapphiretech.com/productdetial.asp?pid=79D380AD-5E89-4E8A-811D-6CD34420D8DF&lang=eng |
| Warranty | Brand Warranty |
Questions (0)
Reviews